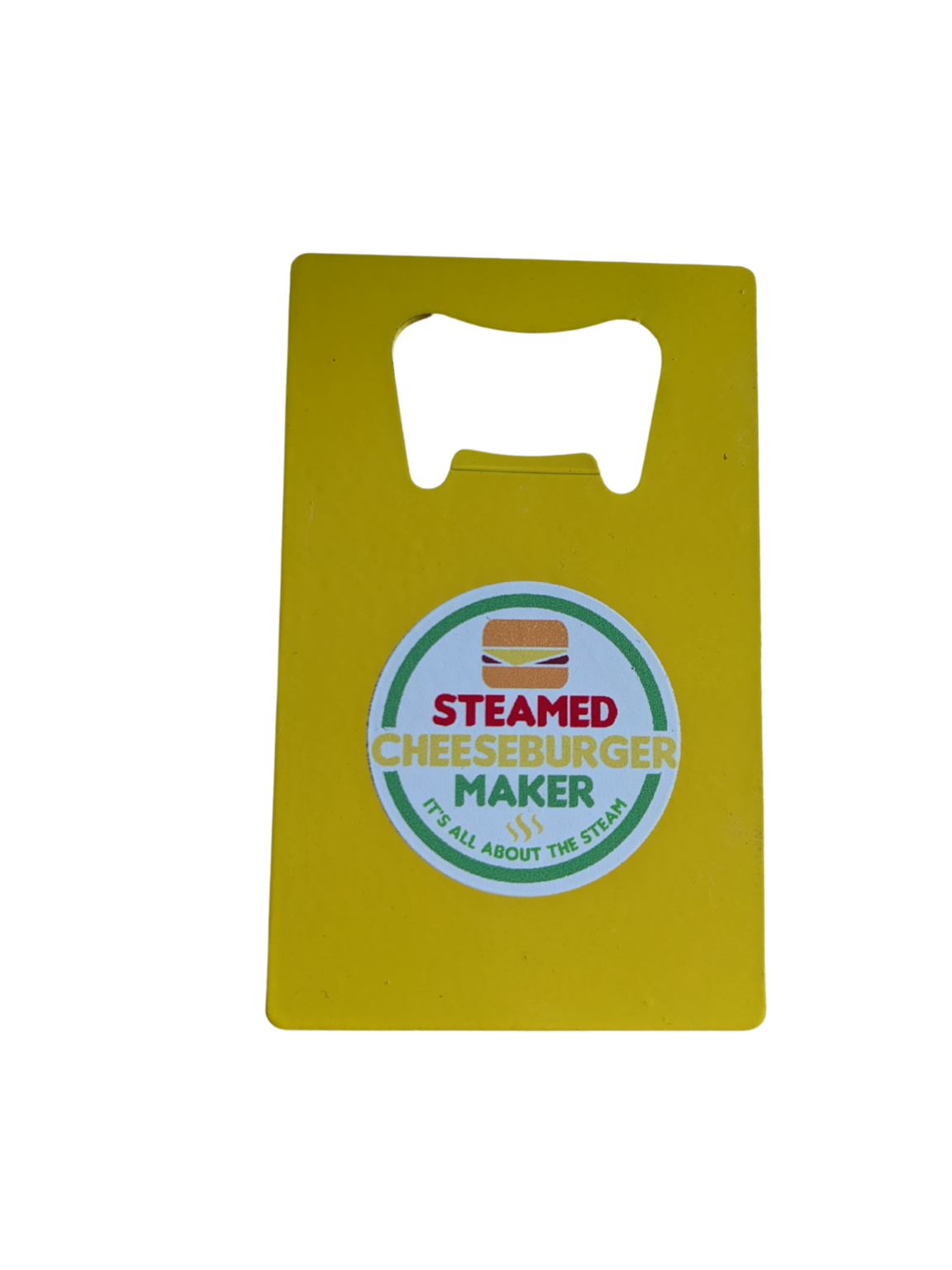 Never be without a bottle opener again! Our compact design fits perfectly in your wallet, ensuring you're always prepared. Impress your friends as the go-to person with a handy bottle opener when the team needs it most.
With a sleek yellow color and our logo stamped in the center, our bottle opener combines style and functionality. Made from durable materials, it's built to last and provide countless openings.
Whether you're at home, with friends, or on an adventure, our Wallet-Sized Credit Card Bottle Opener ensures you're always ready. Perfect for beer enthusiasts and partygoers alike.
Get yours today and never struggle to open a bottle again! Cheers to convenience and good times!
Wallet Wrench Beer Opener – Logo – Yellow 2 Pack
50 In Stock
Currently In Stock
Now Offering Free Shipping All Over The United States
NOTE: Only shipping To The United States
Tap or click video to play if video does not play
Now Offering Free Shipping All Over The United States
NOTE: Only shipping To The United States
Order Summary
Subtotal
Total
Total Due Today
Choose Kit Type
Well this is embarrassing, we seem to be out of stock of our steaming trays at the moment
Other Accessories
Accessories Made For Use With Our Steaming Kit
---
Other Accessories NOT Made For Use With Our Kits
See Our New Apparel Shop
---
Contact Info
First time login, use magic login link option
---
I Understand My Order May Take Up To 5 Business Days.

Orders are on a make to order basis
I Agree To Receive Emails From Steamed Cheeseburger Maker

We will not pester your inbox with updates/offers for longer than 3 months
Purchase