Today we are super excited to be moving forward with the next few steps in our steamed cheeseburger maker product development because today was the day we finally received the package we have been waiting for since we started getting our food grade silicone mold professionally designed.
We have been working hard over the last few months with a product designer to take our product from just an idea → several prototypes → to a 2D CAD drawing → physical product.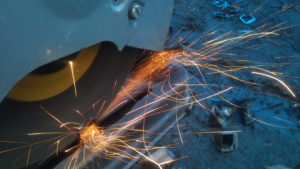 Just last week the final revision was decided and as soon as we finalized the last revision, the design was sent to be made. We have been waiting for its delivery and today (Saturday 06/01/2019) is the day our two-part mold has arrived for us to begin testing the making of our food grade silicone mold that will be used for holding the ground beef.
We are also excited to be working with another product designer this week, to get another 2D CAD drawing made for another piece that will be part of our kit. Along with looking for a few extra items we want to include in our steamed cheeseburger maker kit.
We are getting so close to the point of having a full product and are hoping to start sales as soon as late summer → early fall 2019.